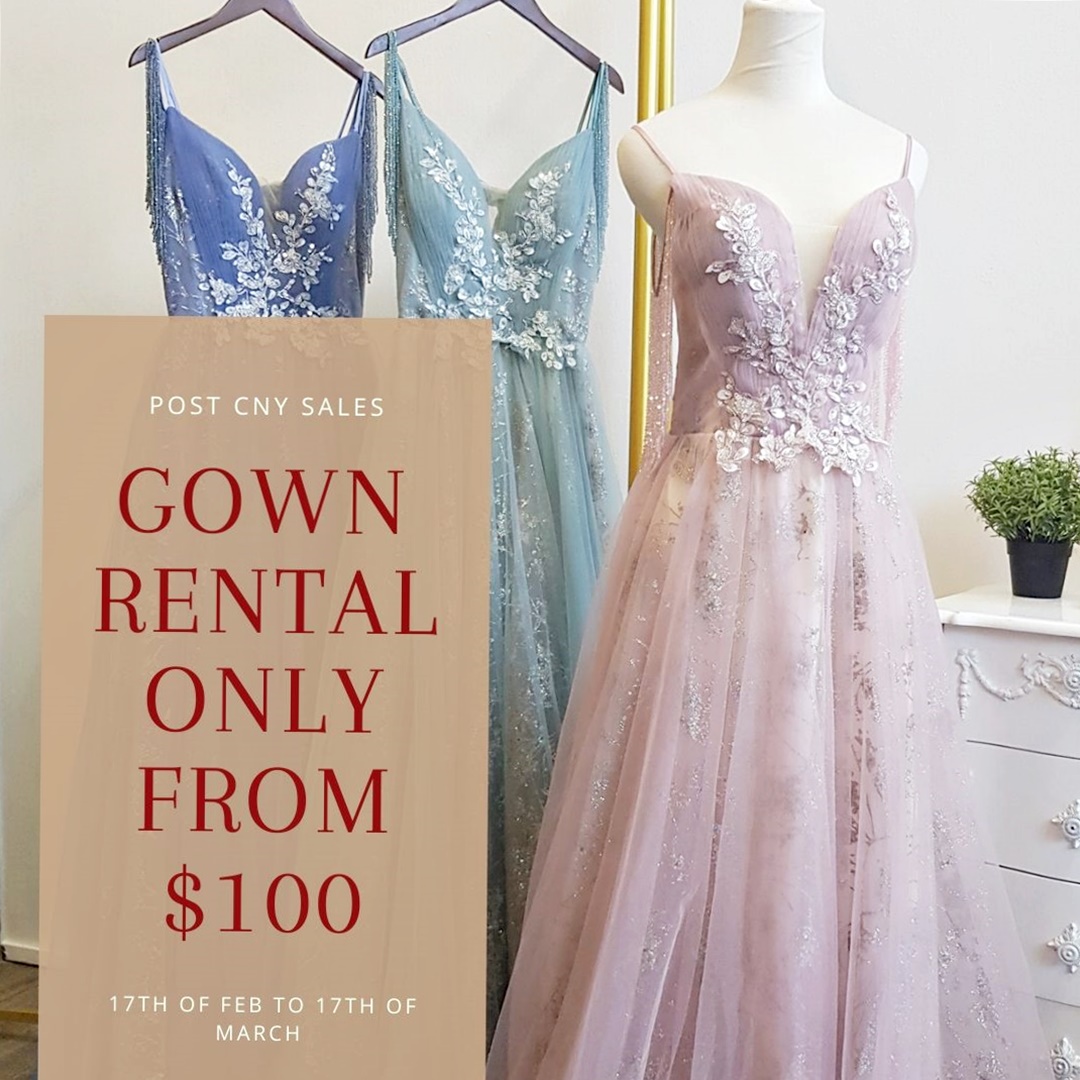 From the 17th of February to the
17th of March
, Make an appointment and enjoy gown rental are from $100 only, thats 40% off the usual rates! , strictly by appointment only.
PM or whatsapp us the following details:
– Name
– Date of Appointment
– Number of Pax
to arrange for a time slot now ! Fittings are allowed and we look forward to meeting you guys ! 🙂 
Psst, no matter your wedding date in year 2020 , this promo applies , we will close the promo once all appointment slots have been filled up so first come first serve basis ladies.